The Phase I project of Skyworth Maker Technology City, with a total investment of about 2.1 billion yuan, is near completion and is now open for global investment.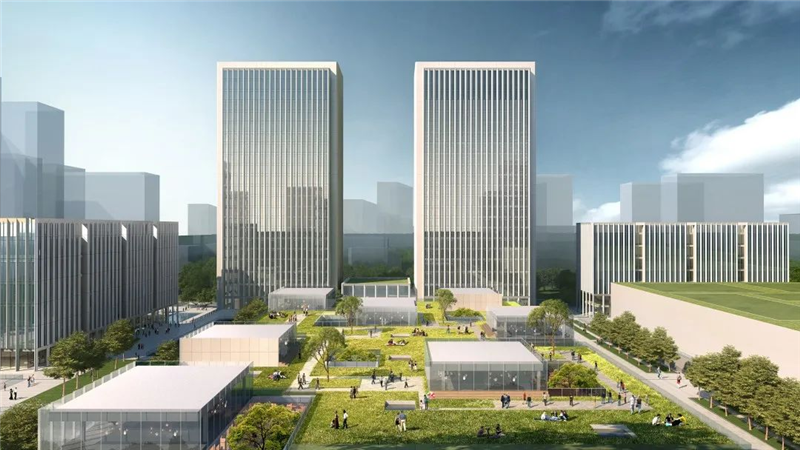 The project, located in Baolong Subdistrict, Longgang District, has a total construction area of about 463,000 square meters. It aims to build an intelligent park demonstration project and a benchmark park for high-end manufacturing industries, as well as to become a regional industrial upgrading leader. The annual output value of the park is expected in the future to exceed 30 billion yuan.
The project belongs to Shenzhen Skyworth Maker Development Company, which was established in 2005 and is a subsidiary company 100% owned by Skyworth Group Co. The project is located in the core area of Baolong Science and Technology City in Longgang District.
The technology city is in line with Longgang District's development framework of "IT (information technology) + BT (biotechnology) + LC (low-carbon life)." It will provide complete operation services for enterprises in the park, build a smart park information platform, and be equipped with international business and living support for enterprises.
The project is only a 10-minute drive from Pingshan High-speed Railway Station, 300 meters from Baolong Station of Metro Line 14 (currently under construction), and will be only 30 minutes to the city center by Metro Line 14 and 16.
The project will focus on high-end manufacturing and will promote electronic information, integrated circuit semiconductor and bio-medicine industries as its main industries. At the same time, it will introduce other strategic emerging industries and will operate in the form of a pan-industrial park. It will include office buildings, factories, apartment buildings and commerce.