A COVID-19 patient gave birth to a healthy baby girl at the Third People's Hospital of Shenzhen, the city's designated COVID treatment facility, at 6:03 p.m. Sunday, the hospital said yesterday.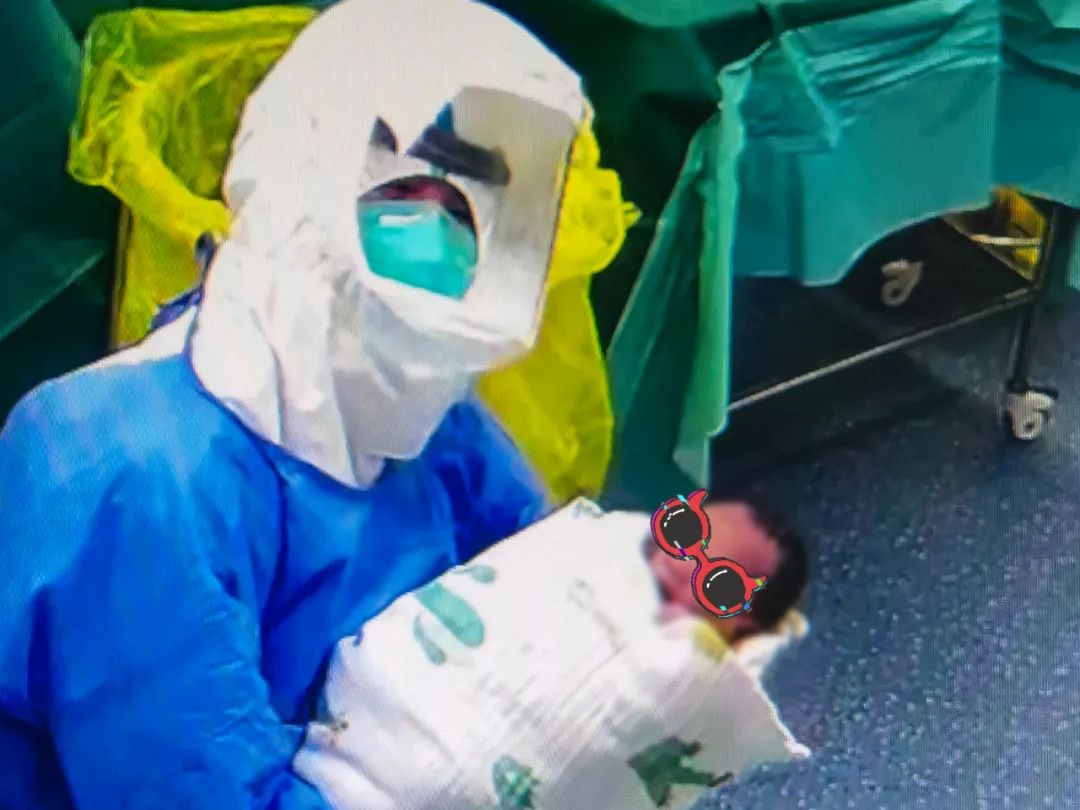 A medical staffer holds the newborn at the Third People's Hospital of Shenzhen yesterday. Photos courtesy of the hospital
The patient, under the alias Mo, is currently in good condition following the delivery. She is being treated at the hospital's emergency area. After she was born, the baby took a nasal swab test, which came back negative.
Wang Yan, director of the hospital's neonatology department, said the newborn still needs to be quarantined for 14 days, and it will only be verified that she is not infected with COVID-19 after two consecutive nucleic acid tests come back negative.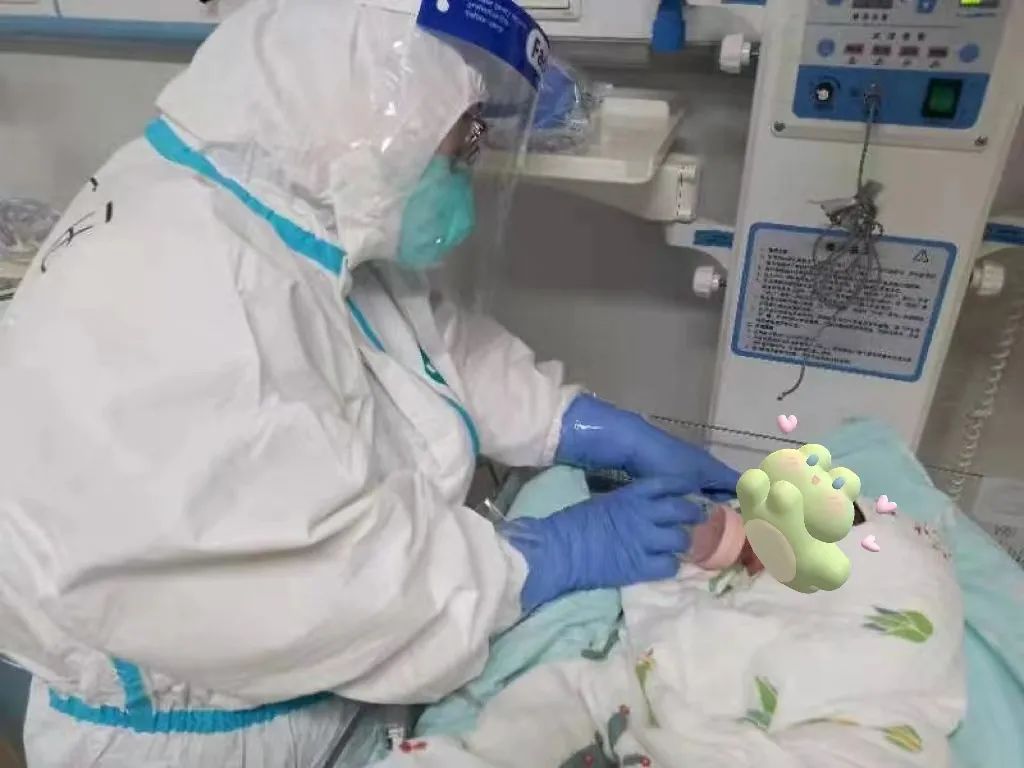 A nurse in personal protective gear bottle-feeds the newborn in the hospital.
Mo is the first confirmed pregnant COVID patient in Shenzhen since the start of the epidemic in January 2020, according to the hospital.
Mo, 32, was in her 38 weeks when her water broke at 2 a.m. Sunday and experienced irregular contractions. She was sent to a nearby hospital by her family and took a nucleic acid test at the hospital's fever clinic since she had symptoms including a sore throat and runny nose.
At noon, Mo received a phone call and was told that her nucleic acid test was positive, and she needed to go to the emergency area of the Third People's Hospital of Shenzhen for delivery. The hospital already had an emergency plan in place for pregnant COVID patients' emergency delivery.
Medical staff pose for a group photo after performing a C-section on the city's first COVID pregnant woman Sunday.
"When the pregnant woman didn't realize she was COVID positive, her case had been reported to the Shenzhen CDC, the hospital she visited and then to us. 'Shenzhen Speed' was reflected in the speedy launch of the emergency mechanism," said Xia Junxia, obstetrics director of the Third People's Hospital of Shenzhen.
With all of the necessary equipment, supplies and safety precautions in place, Mo underwent a C-section in the hospital's negative pressure operating room while wearing an N95 mask.
Because the baby was not in the same room as Mo after birth, the hospital's nursing department formed a special nursing team of neonatal nurses to look after her. They purchased a bathtub for her, bottle-fed her and changed her diapers.
According to the baby's father, the baby's nickname is Ruirui, which means auspiciousness in Chinese.