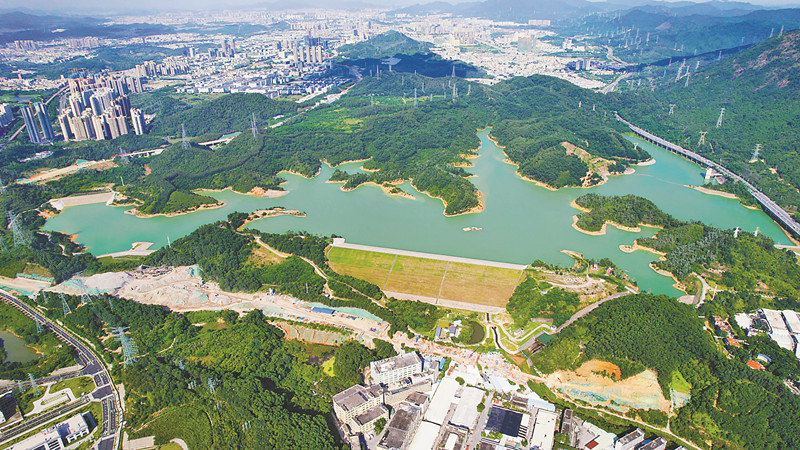 An aerial view of Shenzhen Tongluojing Reservoir. Courtesy of the water authority
The Shenzhen Tongluojing Reservoir expansion project won the Dayu Prize for the year 2019-2020, sources from the Shenzhen Municipal Water Authority said recently.
The prize, also named as the Prize for Excellent Water Projects in China, is the top honor in the water engineering industry.
Only seven reservoir projects were among the 45 awarded water projects nationwide. The Tongluojing Reservoir expansion project is the lower reservoir project of Shenzhen Pumped Storage Power Station, China's first large-scale pumped storage power station built in an urban area.
The reservoir has proven to be an effective flood control mechanism and a reliable supplement to Shenzhen's water supply security.