The two COVID-19 cases spotted in Buji, Longgang District were confirmed to have been infected with the Delta variant, the sequencing result conducted by Shenzhen Center for Disease Prevention and Control showed yesterday.
In a regular nucleic acid sample collection and test for people in key industries Thursday and early yesterday morning, two people, husband Wang, 29, and wife Zhou, 29, living in Buji, tested positive. The two have been transferred to the Third People's Hospital of Shenzhen for treatment.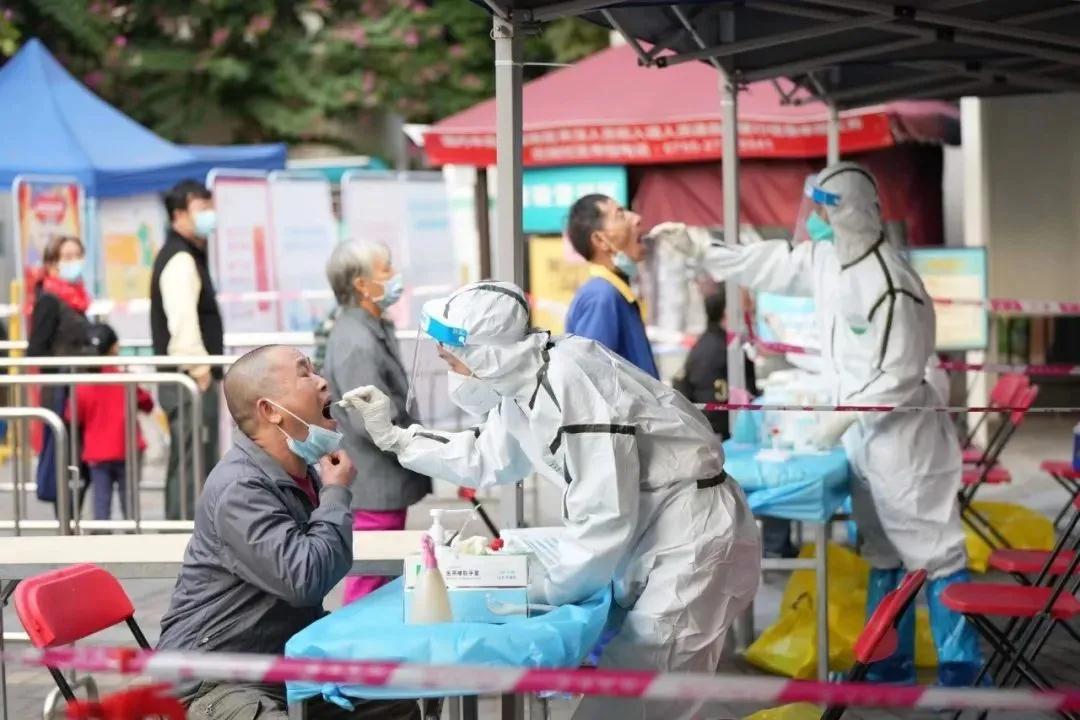 Residents of Buji Subdistrict in Longgang District take nucleic acid tests yesterday. DT News
Wang worked in Liantang Subdistrict, Luohu District, while his wife Zhou worked in Bantian Subdistrict, Longgang District. They mainly commuted through the Metro service between their home and working places via Lines 5, 8, and 10. They also had meals at fast food restaurants in Bantian and Buji subdistricts and made their purchases at convenient shops in Buji, according to a news conference held by the Shenzhen Government Information Office yesterday.
According to the sequencing result, the two new local cases were infected by the recent imported cases reported in Shenzhen, said He Qinghua, an inspector with the National Health Commission of the People's Republic of China at a press conference held by the State Council this afternoon.
Longgang launched a large-scale nucleic acid test yesterday following the two COVID-19 cases.
The authorities have traced 58 close contacts and 65 secondary close contacts of the two cases and imposed control measures.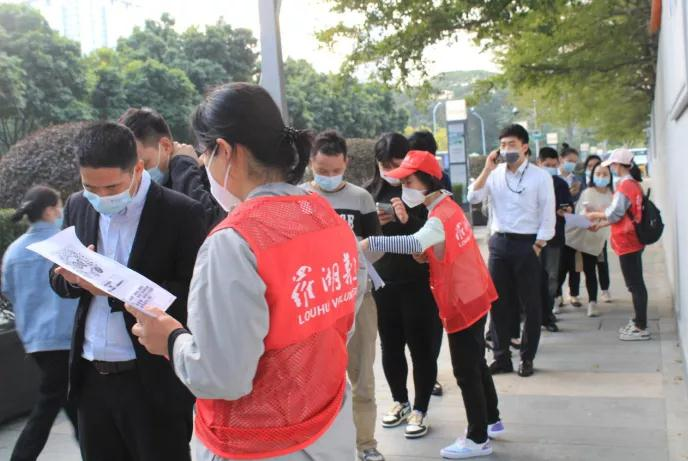 Volunteers help residents register their information for the nucleic acid test at Guiyuan Subdistrict, Luohu District today. DT News
"The Buji Community in Buji Subdistct has been locked down for entry only. Local residents are required to have nucleic acid tests once a day," Wu Hongyan, head of Shenzhen Municipal Health Commission, said at the news conference.
"We have implemented controls, developed an investigation plan and implemented disinfection in the areas where the two cases work and live, and hope to minimize the impact as early as possible," said Wu.
The subdistrict announced a hotline 13824333268 for the people who are affected by the lock down.
"For the elderly, children, disabled people and pregnant women, the city will establish a one to one service mechanism and medical institutions are required to set up 24-hour on-duty mechanisms and can't reject patents who need urgent treatment on any excuse," said Wu.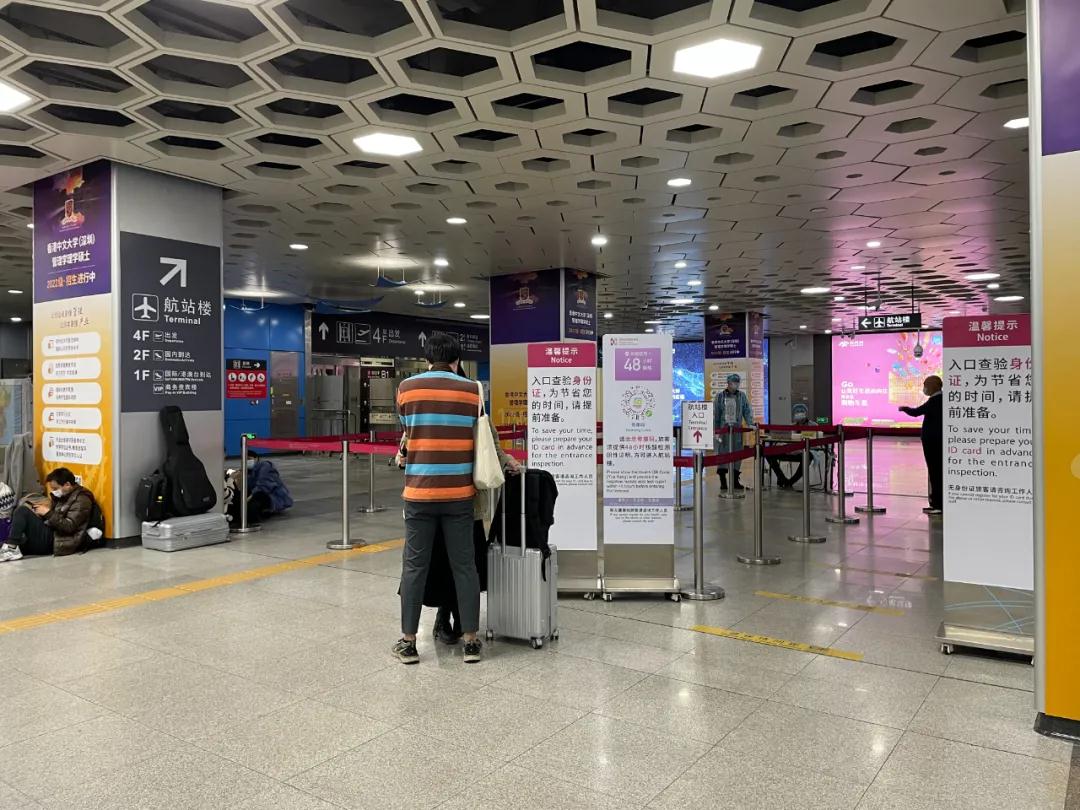 Negative nucleic acid test results issued within 48 hours of departure are now needed to enter Shenzhen Bao'an International Airport. Yang Mei
Longgang District imposed controls over 27 key locations and completed disinfection. At two areas designated for control, the district set up 255 nucleic acid collection sites and 900,000 samples have been collected by 4 p.m. yesterday. The district set up 10 leading groups mobilizing 4,358 medical employees to conduct the nucleic acid tests.
In Liantang, Luohu District, police have imposed traffic control over the area and residents are not allowed to exit the housing estates they live in.
"We have developed nucleic acid tests for the residents who live in the building with one close contact of Wang and the diners in a restaurant relating to the close contact," Zuo Jinping, vice head of the Luohu District Government, said at the news conference. Of the 912 samples that have been collected, the test results were negative.
Shenzhen Metro Line 2 has suspended services at Liantang Checkpoint, Xianhu Road and Liantang stations.
The government also issued a notice yesterday reminding those who are planning to leave the city that they need to provide 48-hour nucleic acid test negative reports starting today.