The city's planning and natural resources bureau has released the land use plan of the Jihe Expressway renovation project for public review. Citizens can send their feedback to szjtc@pnr.sz.gov.cn before Nov. 9.
The 41.3-km project will occupy 33.63 kilometers inside the city's ecological control line, Shenzhen Special Zone Daily reported.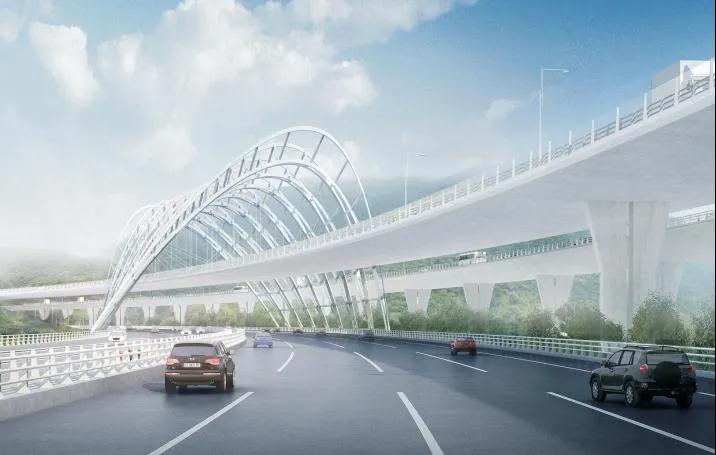 A computer-generated image of Jihe Expressway after renovation.
Jihe Expressway will be renovated into a double-decker expressway with eight lanes on each layer, extending from Heao Flyover in Longgang District and to Hezhou Flyover in Bao'an District. It will connect with Shenzhen-Zhongshan Link that is scheduled for operation in 2024.
Fourteen tollgates and one service station will be set up along the 41-kilometer expressway passing through Longgang, Longhua and Bao'an districts. The ground-level layer will be expanded from six to eight lanes and will have 13 interchanges to connect with the city's trunk roads. The above-ground-level layer, running on elevated bridges or through tunnels, will have four interchanges to connect with other expressways.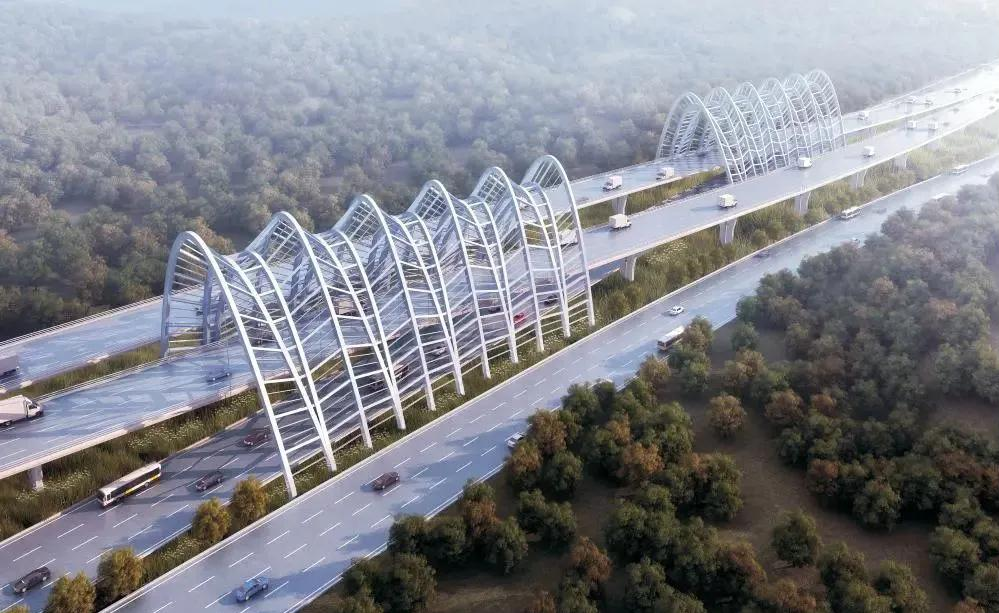 A computer-generated image of Jihe Expressway after renovation.
According to earlier reports, the expressway's traffic capacity upon operation in 2024 will be increased from 118,000 to 315,000 passenger car units, up by 167 percent and will coincide with the opening of Shenzhen-Zhongshan Link.
Jihe Expressway, which was put into use in 1999, is an east-west expressway and is often plagued with heavy traffic, especially during holidays.