Shenzhen MSU-BIT University (SMBU) welcomed more than 400 undergraduate freshmen at a ceremony in Longgang District yesterday to officially kick off the new semester.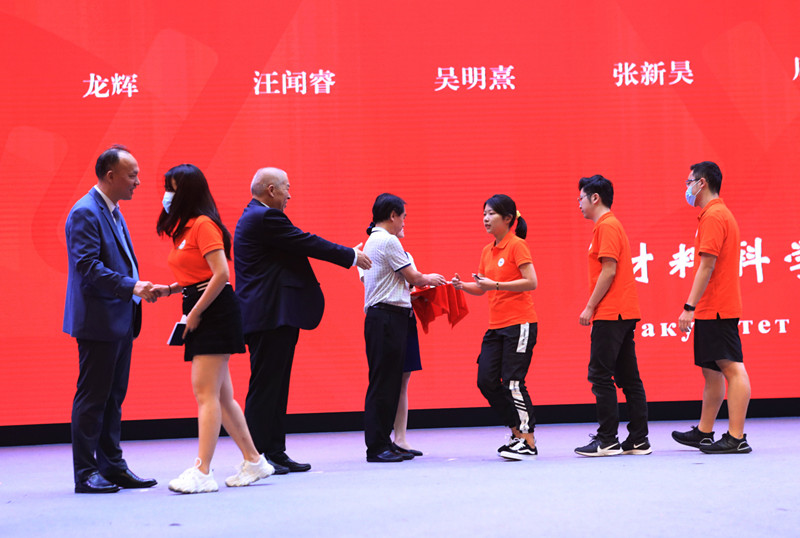 Newly admitted students receive student ID cards from university leaders at a freshman orientation at Shenzhen MSU-BIT University in Longgang District yesterday. Sun Yuchen
The ceremony, also attended by postgraduate students and teachers, began at 9:30 a.m. yesterday to the solemnity of both the Chinese and Russian national anthems.
Russian Ambassador to China Andrey Denisov sent a congratulatory letter, where he pointed out that the Shenzhen Municipal Government has built a world-class living and studying environment for SMBU students while Lomonosov Moscow State University (MSU) and Beijing Institute of Technology (BIT) provided excellent teaching faculties in the natural science, social science, linguistics and engineering fields.
"Students can also join research works at science centers and labs, besides normal learning programs. SMBU has become a symbol of Russia-China collaboration in education and science," said Denisov.
Chen Zhifeng, deputy director of the Shenzhen Municipal Education Bureau, delivered a speech at the ceremony where he encouraged students to uphold faith, set goals and be brave to achieve them, and to become a strong person, having both ability and moral integrity.
Sergey Shakhray, first vice rector of SMBU, said via video link that new school year is a time for students to review what they have previously learned in high school and to start their college education.
He also urged students to learn more knowledge in other subjects to be a multidisciplinary talent.
Li Hezhang, rector of SMBU, welcomed new students and wished students to form a detailed plan for their four-year studies, seek truth, and understand the significance of deep learning.
Li, together with vice rector Zhu Dijian and representatives of each faculty, issued student cards to each new student at the ceremony.