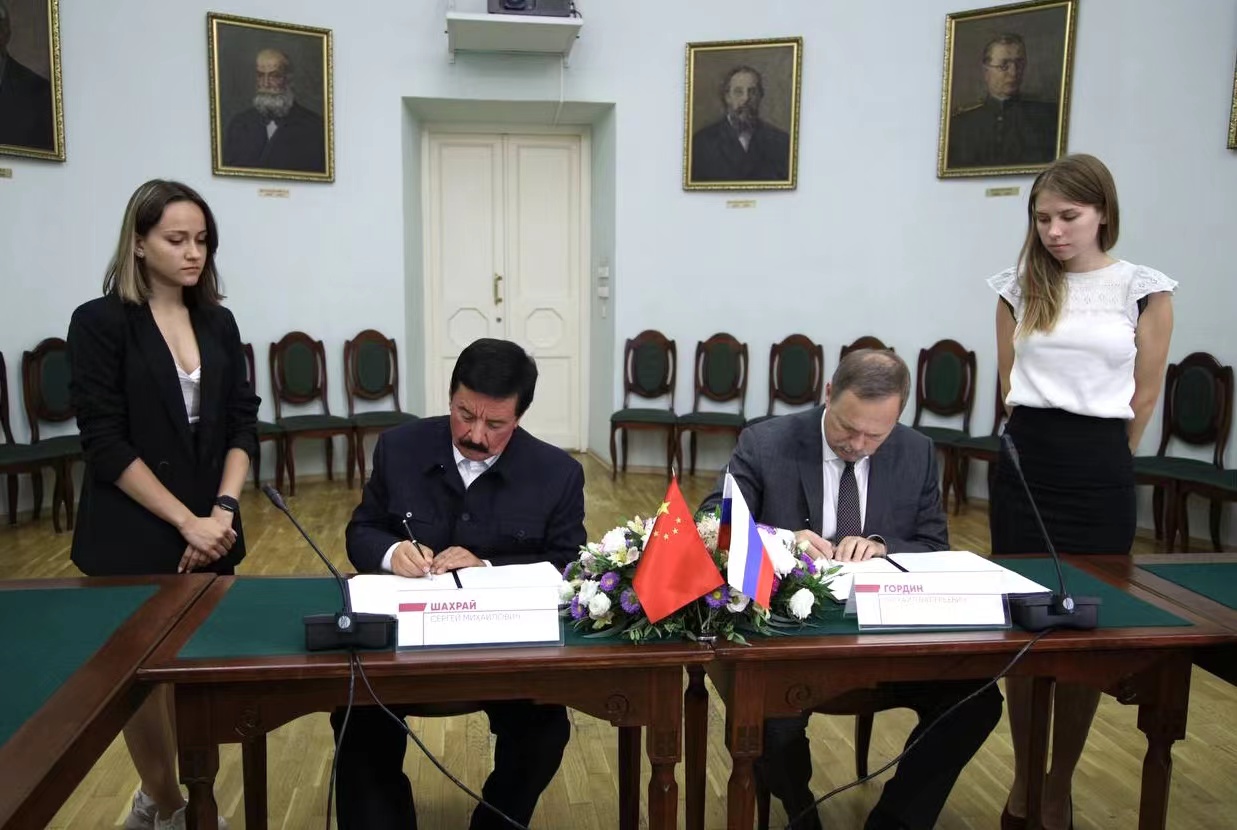 Sergey Shakhray (2nd L), the first vice rector of SMBU, and Mikhail Gordin (2nd R), acting rector of Bauman University, sign a cooperation MoU at Bauman University in Moscow yesterday. Photo courtesy of SMBU
Shenzhen MSU-BIT University (SMBU) and Bauman Moscow State Technical University (Bauman University) signed a memorandum of understanding (MoU) for scientific education cooperation at Bauman University in Russia yesterday.
Officials and representatives of SMBU, the Chinese Embassy in Russia and the Russian Embassy in China attended the signing ceremony via a video link.
According to the MoU, the two universities will share experiences in implementing dual-degree programs in college preparatory, bachelor's and master's studies, and carry out joint scientific research.
Courses focusing on professional development, continuing education, public lectures, master classes, short-term exchange projects, conferences and seminars will be jointly organized by the two universities.
Mikhail Gordin, acting rector of Bauman University, expressed his expectations for their cooperation with SMBU at the ceremony.
Gordin said that Bauman University maintains close contact with China and it has gained experience in working with Chinese educational institutes after establishing a joint school with Beijing Institute of Technology.
Li Hezhang, rector of SMBU, delivered a speech at the meeting saying that the signing of the MoU marks a new beginning of the collaboration between the two schools.
Li said he hopes SMBU and Bauman University will join hands to organize various academic exchanges and establish joint scientific research centers and labs. He also expects more communication about bachelor's, master's and doctoral education between the two sides.
Bauman University, founded in 1830, is one of the oldest universities in Russia. The school is ranked first among Russian engineering education institutes and has cultivated many prominent scientists and academicians.