Route:
Day 1: Shenzhen Universiade Center, Universiade Park- Longcheng Square, Red Cube - Hehu New Residence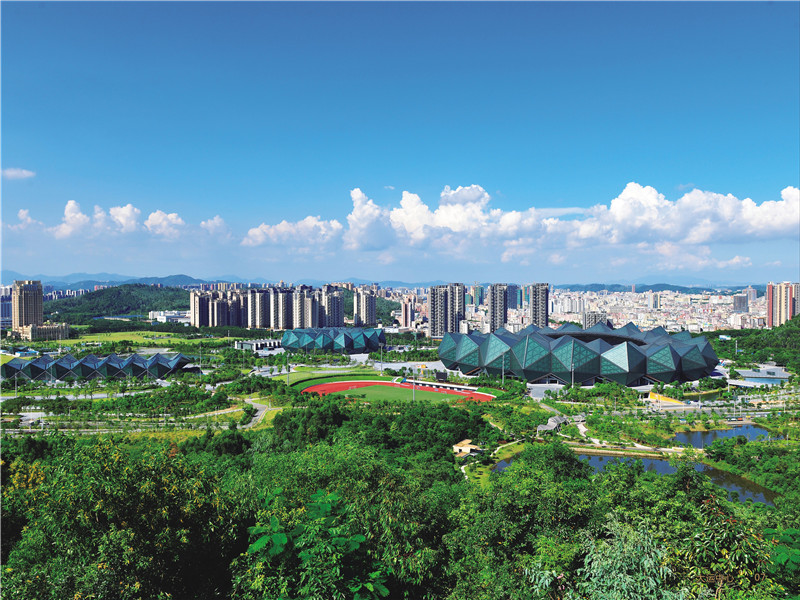 Shenzhen Universiade Center
Shenzhen Universiade Center is the main venue of the 26th Universiade, covering an area of 13.7 square kilometers and is an important urban landmark in Shenzhen. The game center includes the main stadium, the main sports venue, the swimming pool, the Universiade Lake and sports facilities such as the a leisure plaza and a sports service area. The center also has a music fountain and a large stage above water.
Universiade Park is a large sports ecological park supporting the Universiade, covering an area of 4.18 square kilometers. It is a complex urban park integrating commemoration, leisure, sports, and exhibition functions.

Longcheng Square
Longcheng Square is the central civic square of Longgang District. It was designed by famous sculptor Han Meilin. It covers approximately 50,000 square meters and besides leisure space of various themes, it also has a theater, a concert hall, an exhibition hall, a library, a bookstore, etc. It is a cultural landmark of Longgang District. The "Red Cube" is composed of the Public Art Museum, Children's Palace, Science and Technology Museum and Shenzhen Longgang Book City. Covering an area of over 25,000 square meters, it is a new cultural landmark of Longgang District.
Hakkas Folk Customs Museum
Hehu New Residence, also known as Hakkas Folk Customs Museum, in Longgang District, is the largest grouping of Hakka residential architecture in the country. Located in Luoruihe Village in downtown Longgang Subdistrict, the village covers an area of 27,890 square meters. It has 179 homes and each home has one to three rooms. The village is surrounded by walls and the front gate is magnificent.
Day 2: Gankeng Hakka Town-Dafen Oil Painting Village-Yuanshan Scenic Area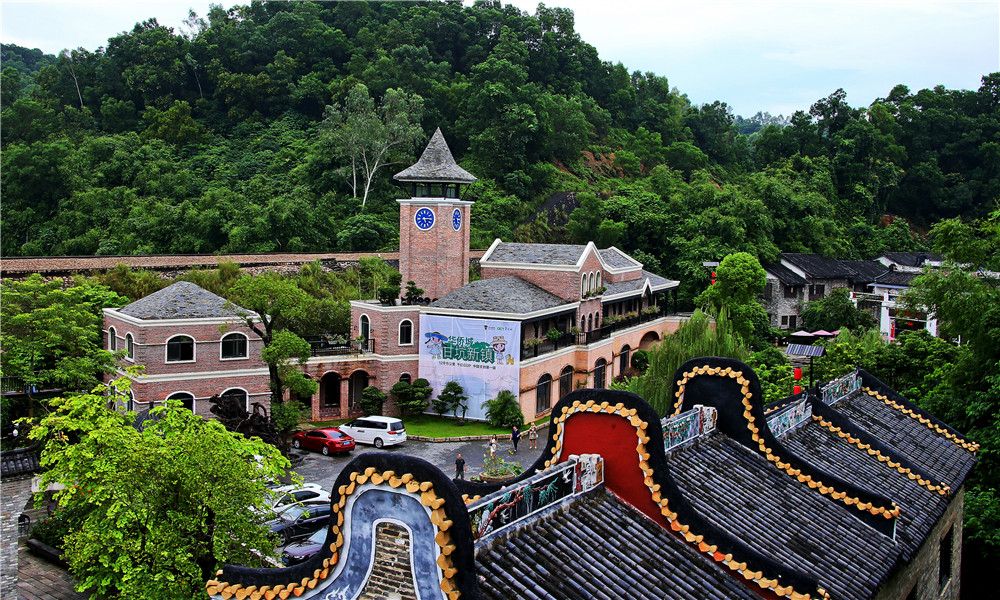 Gankeng Hakka Town
Gankeng Hakka Town is a tourist attraction newly built by the OCT Group. It offers a glimpse to the life of aboriginal Shenzheners. In July 2017, it became one of the first towns to enter a State-level culture and travel list.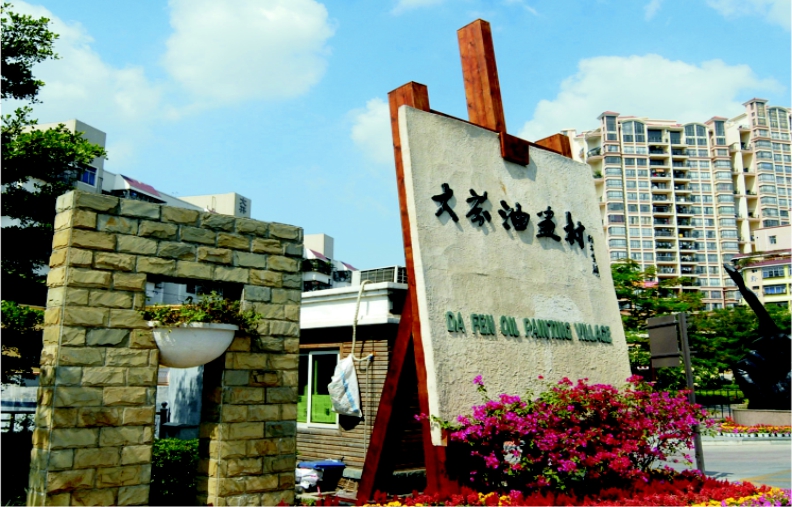 Dafen Oil Painting Village
The Dafen Oil Painting Village is a cultural tourist attraction integrating oil painting creation, production, trading and sightseeing. In 1989, Hong Kong painter Huang Jiang came to Dafen and rent a house to recruit students and painters to create, copy, collect and resell oil paintings, thus bringing the special industry of oil painting into Dafen Village. Later, more and more painters came to Dafen Village, focusing on original oil paintings and reproduction of art works.
 Yuanshan Scenic Area
Located in Dakang Community, Yuanshan Scenic Area is a National AAA tourist spots covering an area of 10 square kilometers. The natural vegetation here generally retains intact and is called the city's "green lung."