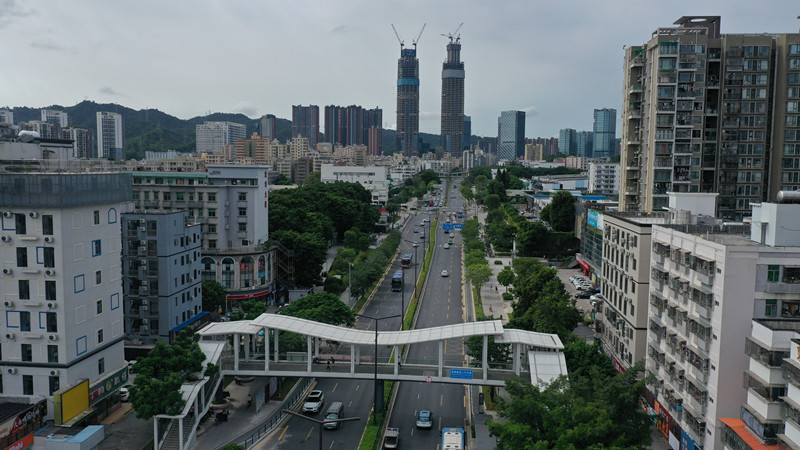 Wuhe Boulevard in Longgang District.Photos by Sun Yuchen
The Shenzhen Metro Line 10 that started operation last August provides easy access to the western part of Longgang District, which covers many industrial parks. A few months later, Wuhe Boulevard, which is parallel with a section of Line 10, and other roads in Bantian (Banxuegang Boulevard, Jihua Road, Bei'er Road, Jiaxian Road), as well as areas surrounding seven Metro stations were renovated.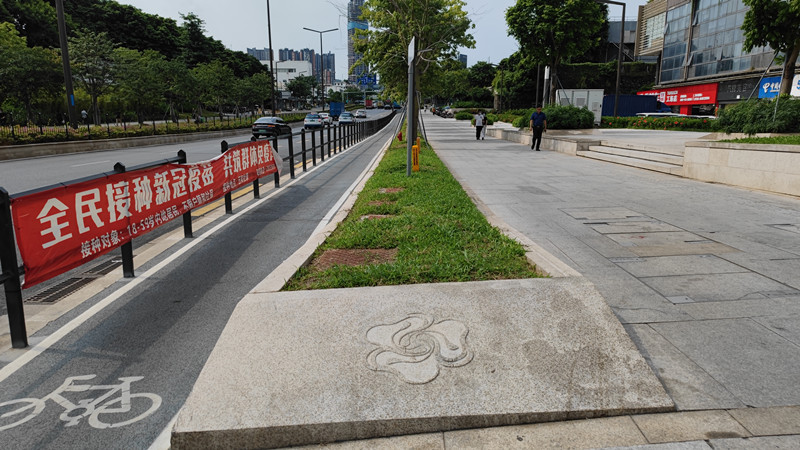 A bike lane and a pedestrian lane in Bantian, Longgang District.
In the past, traffic on those bumpy roads in Bantian was congested; now the clean and wide roads, well-designed systems for slow-moving vehicles (such as bikes, buses), optimized transportation infrastructure and thriving roadside plants offer a pleasant and safe environment for both pedestrians and drivers.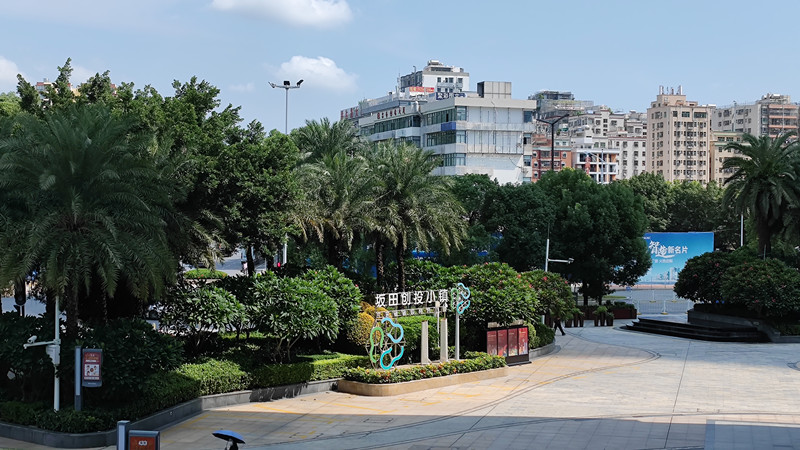 Bantian Venture Capital Town in Longgang District.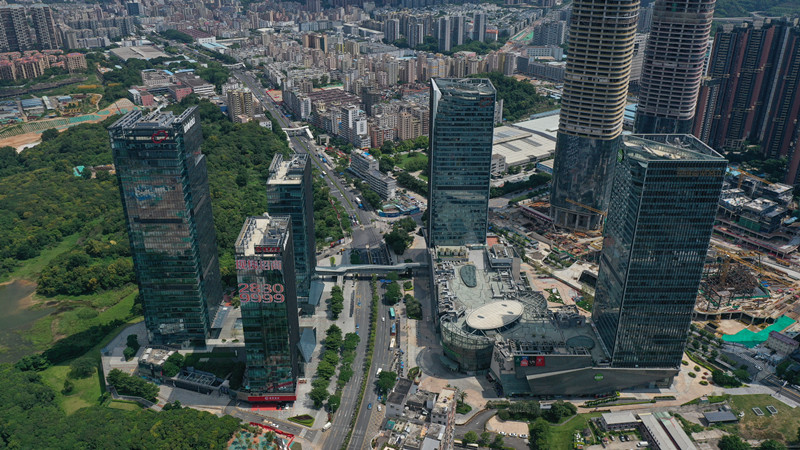 An aerial view of Wuhe Boulevard.
Inside Galaxy World Coco Park in Longgang District.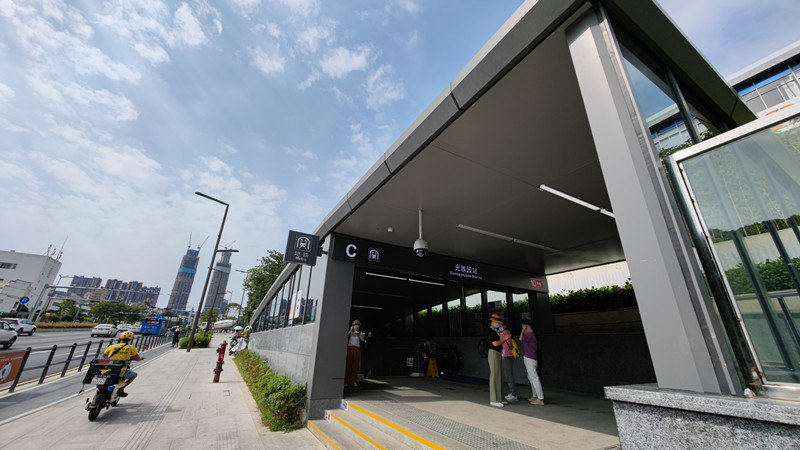 The Guangyayuan Metro Station of Line 10.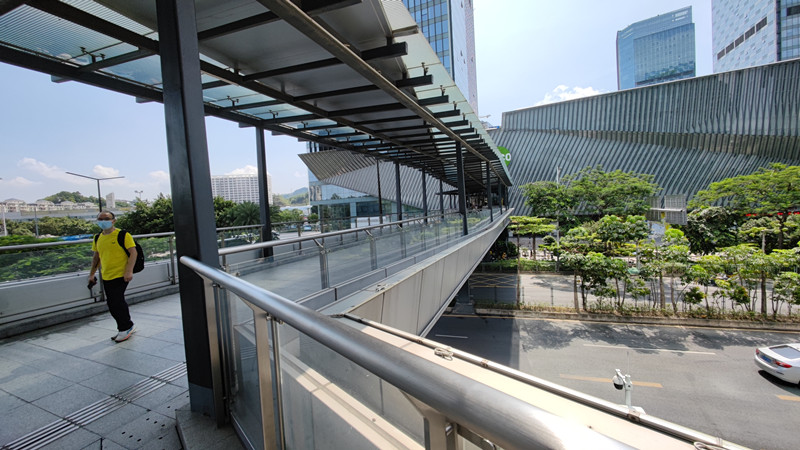 A pedestrian walks on a corridor over Wuhe Boulevard.