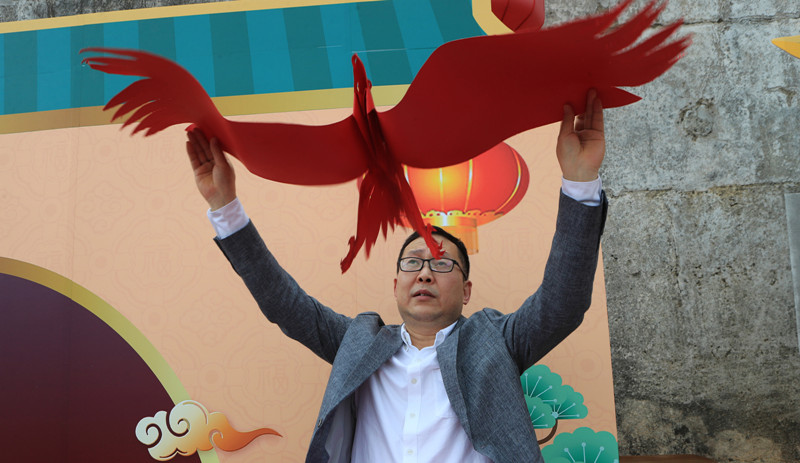 Fan Hailong shows his paper-cutting and folding work. Photos by Sun Yuchen
Lion dances, qilin dances, paper-cutting, dough sculptures, pyrography paintings, rubbings, guqin performances, Chaozhou tea brewing and the making of Guangming sausages, Hakka snacks, Bao'an milk tea and Cantonese dessert were demonstrated at an event Friday at Datian Craft Culture Village near the centuries-old Datian Ancestral Residence in Longgang District to mark the Lantern Festival.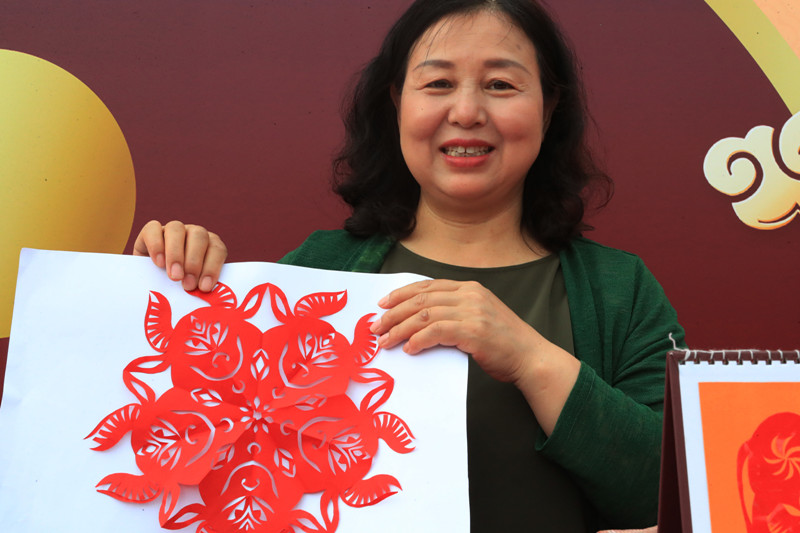 Tian Xing shows her paper-cutting work.
According to the Shenzhen Museum, one of the organizers, participants of the event are all intangible cultural heritage heirs. The event was also livestreamed on various platforms.
Built in 1825 by the Chen family originally from Fujian Province, Datian Ancestral Residence is a typical Hakka compound with three halls, several rooms, a pond and a grove.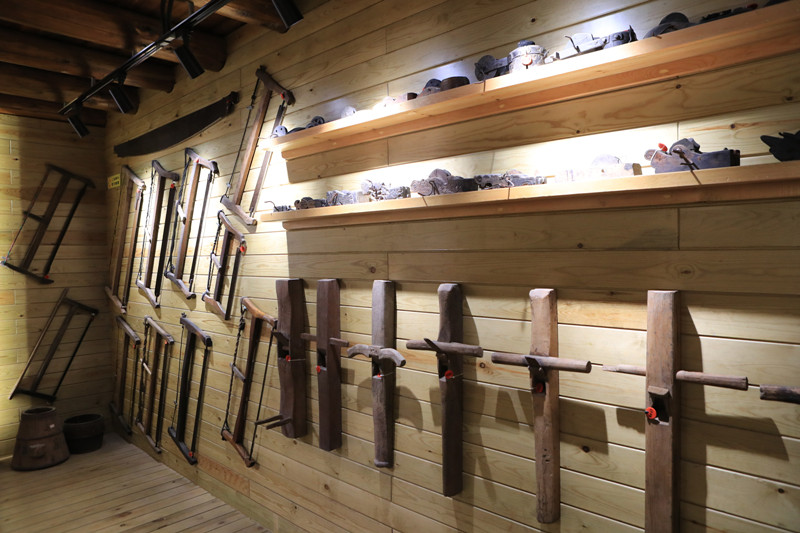 A woodcraft museum at Datian Craft Culture Village.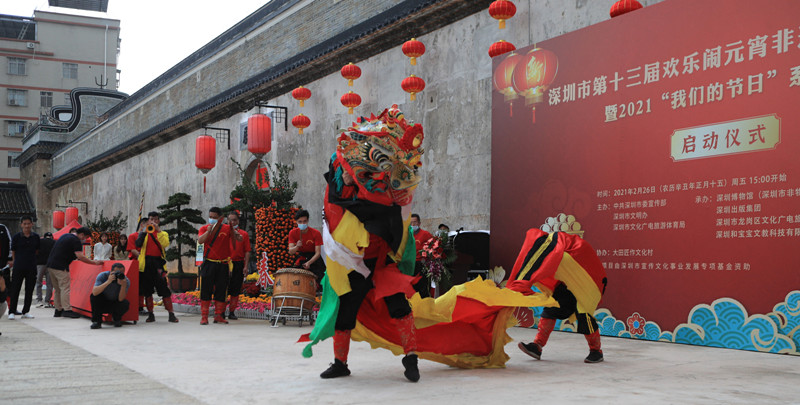 Lion dance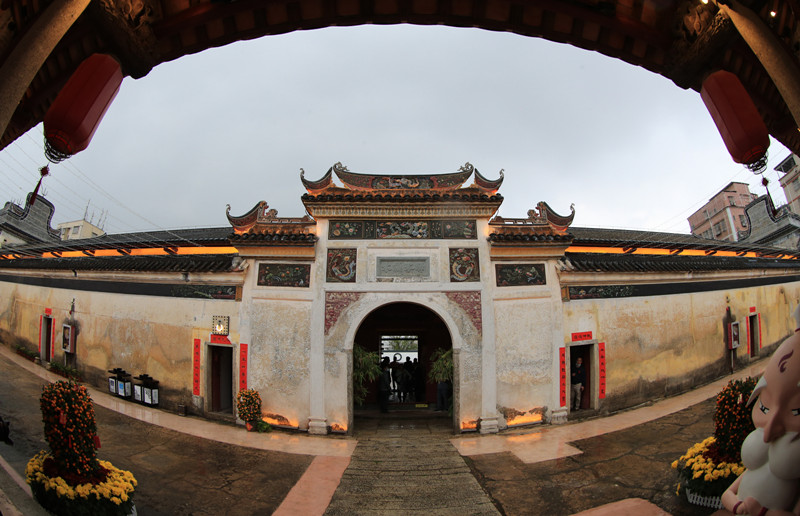 Datian Ancestral Residence facade.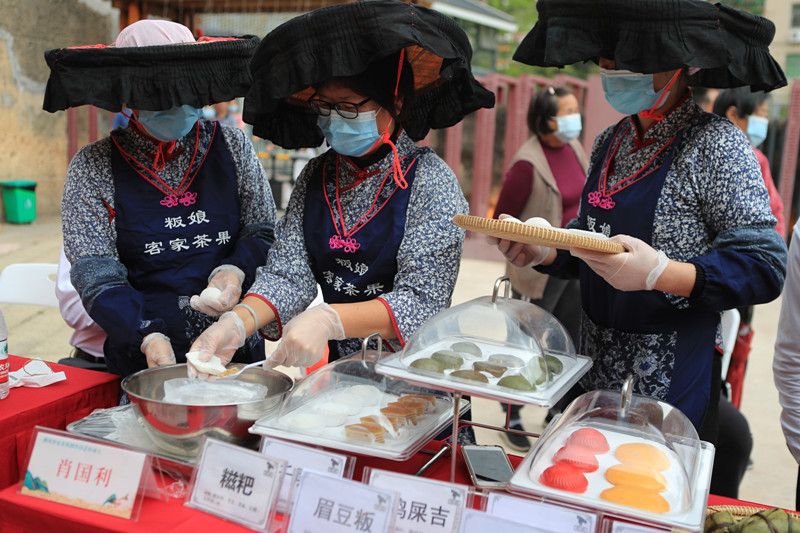 Xiao Guoli (C) and two Hakka women make glutinous rice cakes.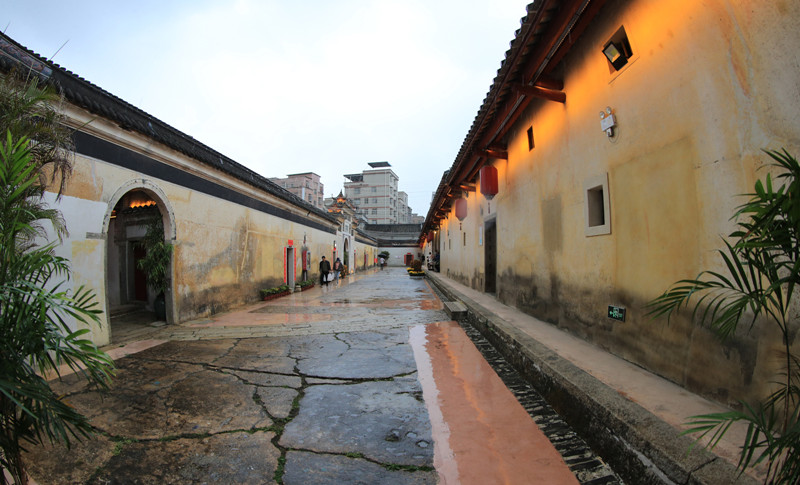 Datian Ancestral Residence alleyway.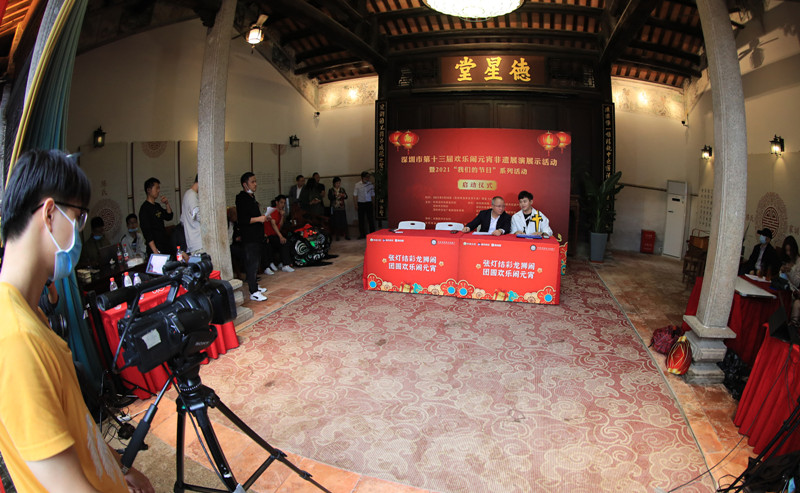 Friday's event is livestreamed on various platforms.